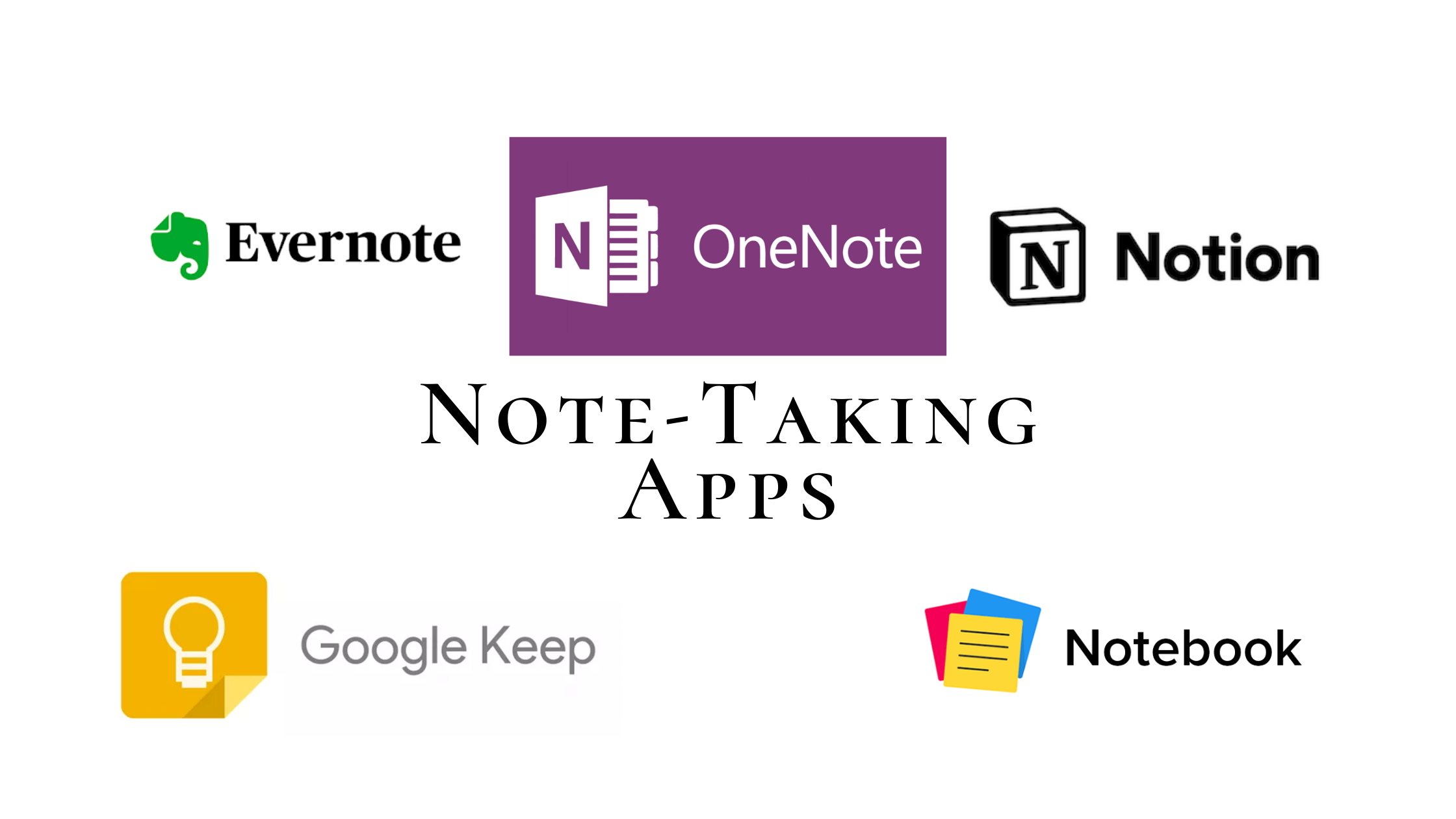 Note-taking apps are handy to keep note of anything from writing minutes of your office meeting, noting down recipes, or some random thoughts.
So, there are lots of note-taking apps with lots of features. We are going to review the best of those so that you can choose which app is suitable for your needs. We will be reviewing cross-platform apps only.
Evernote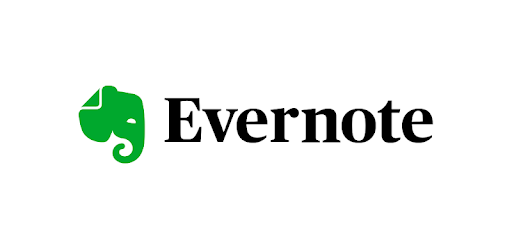 Evernote is the veteran in note-taking apps and that is why it is the first app on our list. It is very well suited for processing hand-written notes and taking voice notes along with simple text notes.
It has got one of the best web-clippers, which lets you save the entire webpage – including text, images, and PDFs. This is useful for gathering your research material. You can get the web clipper extension for Chrome, Edge, Firefox, and Safari.
It comes with a scanner for a mobile app that lets you scan documents and pages and save them. And with optical character recognition, Evernote can search for your document by recognizing the keywords from your scanned document.
Also, it has a reminder feature that lets you set a reminder for each note.
You can organize your notes into stacks, notebooks, notes. And you can assign tags to your notes.
You can use Evernote for free. But the free plan has limitations like you can use the app on only two devices, which actually is not a problem considering you can use it in the browser on as many devices as you may like. The free plan allows you the monthly upload of 60MB of data and a maximum note size of 25MB. Also, you cannot access your notes when you are offline if you are on a free plan.
You can upgrade to Evernote Premium for 1500 Rs per year. Premium version allows you to access notes offline, forward E-mails to Evernote, and annotate PDFs.
Compatibility: Browser, Windows, Mac, Android, iOS
Microsoft One Note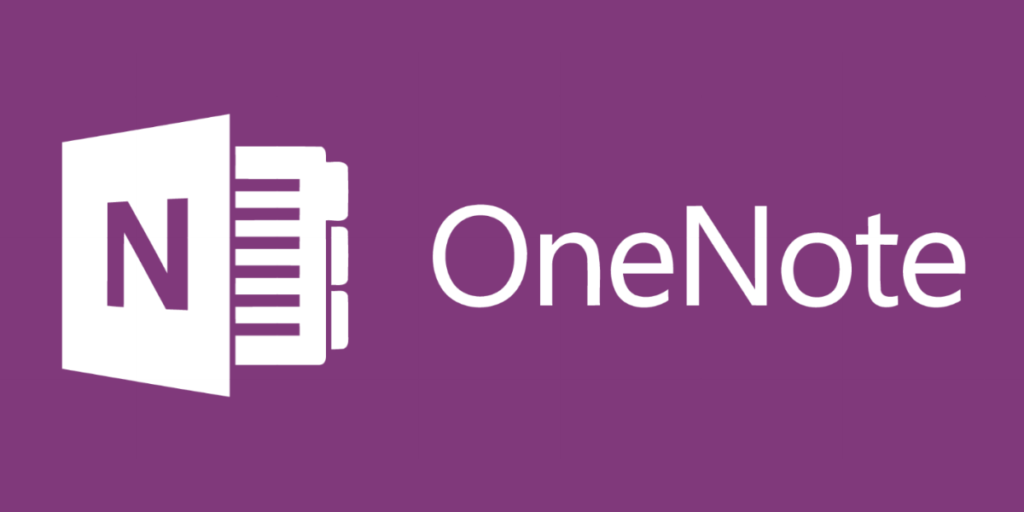 One Note is a free note-taking app from Microsoft and it is the part of Microsoft Office Suite. It has most of the features of Evernote and its completely free as long as you have space on your Microsoft OneDrive storage.
One Note has this freeform layout that lets you put content anywhere on your digital canvas. You can type, take handwritten notes, or add images.
Organization in One Note is not great but it has some cool features like voice notes, password protection for notes in particular Notebook, a decent web clipper for browsers, and a scanner for a mobile app.
And since it is a note-taking app from Microsoft, it works very well with MS Word, Excel, and Powerpoint.
Compatibility: Browser, Windows, Mac, Android, iOS
Google Keep
Keep is Android's default note-taking app. It's completely free and very simple to use. It's a very basic note-taking app.
You can type or add images to the notes. Also you can dictate notes and the app will transcribe it automatically.
If you want to set reminders, Keep can set time-based as well as a location-based reminder for each note.
The notes are organized as digital sticky notes, each note can be assigned a different color and notes can be organized via labels. Important notes can be pinned to the top for quicker access. Also, you can collaborate with others by inviting them via E-mail. You can create to-do lists with checkboxes. But you cannot have checkboxes and simple text in a single note.
There is an archive option if you don't want to delete your note permanently.
Compatibility: Browser, Android, iOS
Notion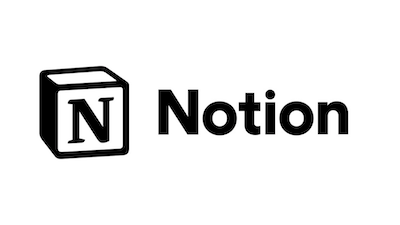 Notion takes a completely different approach to note-taking. It offers you a unique database-driven note-taking experience with a very flexible layout wherein you can add pages, tables, toggle lists, to-do lists inside a note. That allows you to organize your notes in whichever way you want.
One more great feature is, it has a wide variety of templates which you can import. Also you can collaborate with others by inviting them via e-mail.
The only downside of Notion is the block system i.e. each paragraph is a block. You can move, change it into a different element, or give color to a particular block, but if you want to select text beyond a single block then you will have to select a whole block and not the text inside it.
Overall Notion is the most powerful and feature-rich application which comes in free as well as premium version.
Compatibility: Browser, Windows, Mac, Android, iOS
Zoho Notebook
A note-taking app from an Indian software development company i.e. Zoho.
Zoho Notebook is a decent note-taking app with card layout somewhat like Google Keep. You can have different kinds of cards like Text card, Audio card, To-do card. There is also a File card where you can add PDFs, word documents, and spreadsheets to notes. And then, there are Smart cards that are designed to enhance the user experience by providing content in a neat and organized manner. There are three types of Smart Cards, including Recipe Card, Video Card, and Link Card.
Recipe Card intelligently parses the data from the recipe link, creates a checklist for the ingredients and provides step-by-step cooking instructions. Recipe Card can be created from only specific websites.
Video Card saves a video from YouTube or Vimeo, and lets you watch it at ease.
Link Card saves the shared webpage and shows the headline or page title, along with the main image in Notebook. Also, each card will have a different color that helps you to organize notes. You can also add tags to notes.
It also has a web-clipper of its own that you can install in your browser.
Zoho Notebook is completely free.
Compatibility: Browser, Android, iOS
Conclusion:
So it depends on your needs to chose what is the best note-taking app for you. If you are looking for simple and basic app which lets you take note of your random thoughts or to-do lists then Google Keep is good option. But if you are into research and analysis then Evernote gives you all the features.
Please tell us which Note-Taking app you use or planning to use.